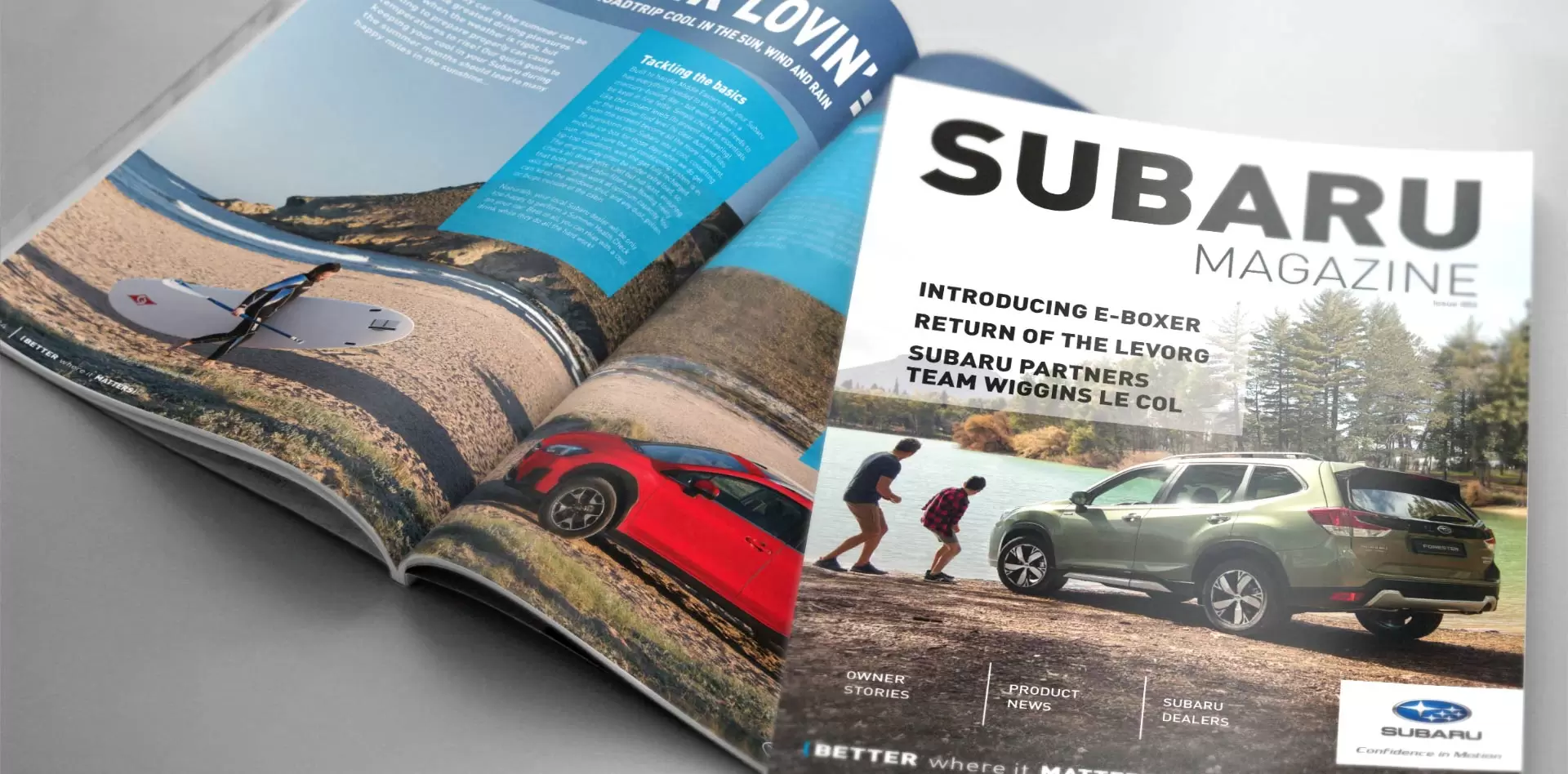 Subaru magazine
We publish Subaru Magazine twice-yearly. Discover the latest news from Subaru and enjoy articles about our vehicles and the people who drive them.
True-life experiences
Every edition of our Subaru magazine features true-life experiences about how choosing to drive a Subaru helped keep the owner safe or secure in the event of an accident or extreme driving conditions.
You can also enjoy articles about our vehicles, safety features, travel inspiration, customer profiles, and off-road driving. Take a closer look:
ISSUE 4 - April 2020
Read more